Main content starts here, tab to start navigating
Tuesday Night Art Club!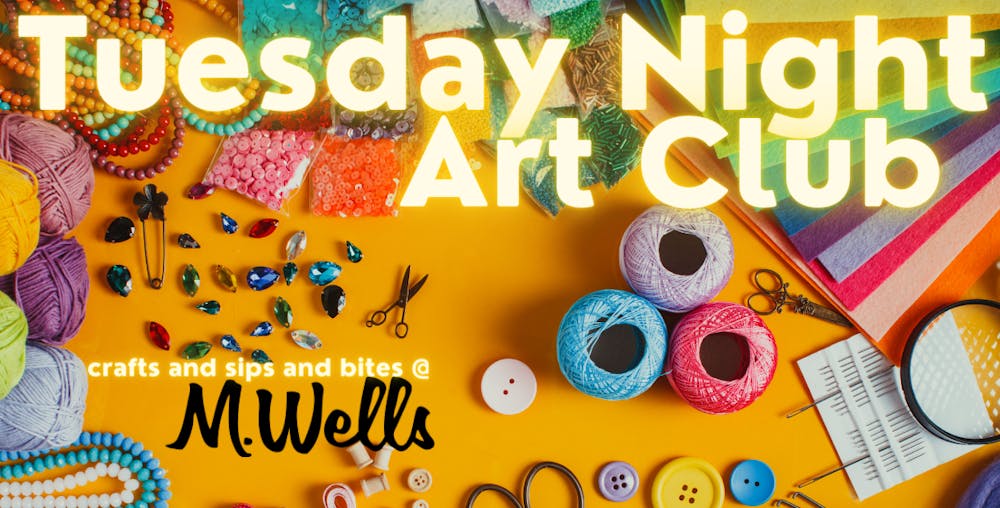 Join us for a night of crafting!
Our craft night is monthly event hosted by a rotating roster of local movers, shakers and doers. Tuesday Night Art Club is focused on using creativity as a conduit to build community and not so much about making something perfectly. This is your time to check the NYC grind at the door and take some time for yourself!
Join costume designer and DIYer, Katie Fuller (and a fellow M.Wells-er) August 3rd from 6:30 PM- 9:30 PM for a night of Fabric Dyeing!

We will provide all materials and guide you along the way to your new creation. You will be custom dyeing your very one set of cloth napkins. Novice or not, you will be given free range to use your creative spirit and also instruction of how to make it come to life. Have an old white tee lying around? Bring it along as we will have plenty of dye!
Light refreshments are included.
How to get here:
Located on Crescent Street in Long Island City, between 43rd Avenue and 44th Road.
For public transportation via subway, take the 7, N, or W trains to Queensboro Plaza. You can also take the 7, E, G, or M to Court Square.
For more information, find us on Instagram and online: