Main content starts here, tab to start navigating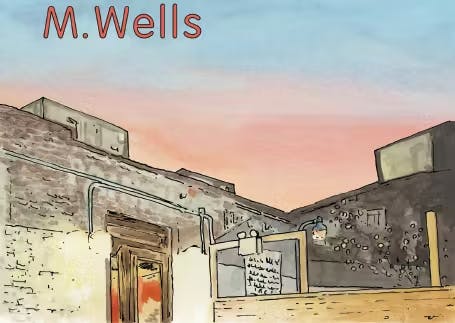 Head Server Position at M. Wells
Please email Resumes & Introductions to Info@MagasinWells.com.
M. Wells is looking for a Head Server to join our special restaurant in Long Island City, a leading
example of simple, yet superb service to our guests and our full community.
The position is available to highly experienced hospitality professionals with high-minded
sensibilities and a drive for excellent service and an awesome work environment.
Qualifications of Ideal Candidates:
Easy-going, friendly, patient, curious with many years of hospitality and restaurant experience;
Have a deep knowledge of food, wine and spirits and are well-versed at promoting such things;
Ability to care and support the interests and well-being of the guests, fellow staff and M. Wells;
Impart a sense of finesse, consistency and attention to detail;
Comfortable with using typical restaurant systems, Excel and the Toast PoS program;
Open availability to work 3 to 4 nights a week and a reasonable number of holidays, late nights and special events;
Comfortable with lots of conversation, standing and walking for a while, opening bottles, carrying boxes, etc.
Expectations of Lead Server:
Consistently high levels of performance of the work at hand;
Contribution of ideas and energy to our service program, its day-to-day
operations of the restaurant, private parties and special events;
Communicate freely with service personnel in daily staff information sessions, menu notes and
changes before, during and after service to encourage and facilitate the growth of the staff and M.Wells;
Adept at consulting with guests on food and drink selections, both in-house during service hours
and via phone or otherwise;

Contribute to the overall maintenance and improvement of restaurant culture,
while upholding current policies and procedures.

Advise on materials, needs and opportunities for the development of the operation and the staff and our clientele.

Benefits:


Enjoy the unique opportunities, latitude and freedom of a relaxed restaurant, at an internationally recognized neighborhood haunt to help us keep M. Wells the special place it is.

Indoor dining is conducted in a spacious and well-maintained building and ample terrace and sidewalk space await a delightful outdoor dining season ahead of us. As well we enjoy hosting entertaining events and special parties;

Additional financial, vacation and health benefits are tied to length and extent of the commitment.