Main content starts here, tab to start navigating
Please note, we will have a special
Thanksgiving Menu for the 28th!
Raw Bar
Jar of Clams

$8

Half Dozen Clams

$16

Half Dozen Oysters

$21

Snow Crab Legs

$22

The Dogbowl

$75
Starters
Wedge Salad

Charred Iceberg, Blue Cheese, Bacon, Candied Nuts

$15

Chicory Salad

Kabocha, Delicata, Aceto Balsamico

$16

M.Wells Caesar

Smoked Herring Dressing, Croutons, Cheese...More Cheese*

$16

John's Gundy

Potato Waffle, Pickled Smelts, Crème Fraîche, Roe, Dill

$16

Steak Tartare

Grass-Fed Sirloin, Mushroom Purée, Shoestring Potatoes

$18

Bone Marrow Escargots

Red Wine Jus

$19

Gnocchi Roquefort

Braised Nut Ragu, Crispy Black Trumpets

$24
Daily Sides
French Fries

$8

Brussels Sprouts with Cherry and Bacon

$10

Trout, No Trout

$10

Braised Cardoons

$10

Pommes Purée

$10

Pommes Aligot

$10

Poutine

$12
Cheese
Lait Bloomer

Soft, Pasteurized Cow, Murray's Cheese, NYC

$7

Bay Blue

Semi-firm, Pasteurized Cow, Point Reyes, California

$7

Aged Goat Gouda

Special for this Goatober: Firm, Pasteurized Goat, The Netherlands

$7
Mains
Pan-Seared Goat Liver

Pommes Puree, Balsamic Onions

$24

Tourtière

Cranberry Ketchup, Chicken Skin Gravy

$27

Truite au Bleu

Fresh Whole Trout, Cabbage, Potato, Tartar Sauce

$32

BBQ Beef Ribs

Smokey Gochu BBQ, Ramp Kimchi

$34

Dry-Aged Meatloaf

Happy Valley Beef, Pork & Lamb, Spaetzle, Sauce Stroganoff

$35

Wagyu Flank Steak

Pommes Sarladaise, Sauce au Poivre

$39

New York Strip

Maple Bulgogi Rub, XO Jus

$52

Pig's Head

Maple, Mustard, Mushrooms, Cornichon

$52

Dry Aged Porterhouse for Two

Pommes Aligot, Sauces Béarnaise & Au Poivre

$150
Dessert
Autumn Pavlova

$13

Lil' Figgy Crumble

$13

Gouda Tarte Tatin

$13

The Chocolate Cake

$13

Jenny's Favorite Key Lime Pie

$20

Ice Cream & Sorbet

$6
Pre-Order Your Holiday Pies Now!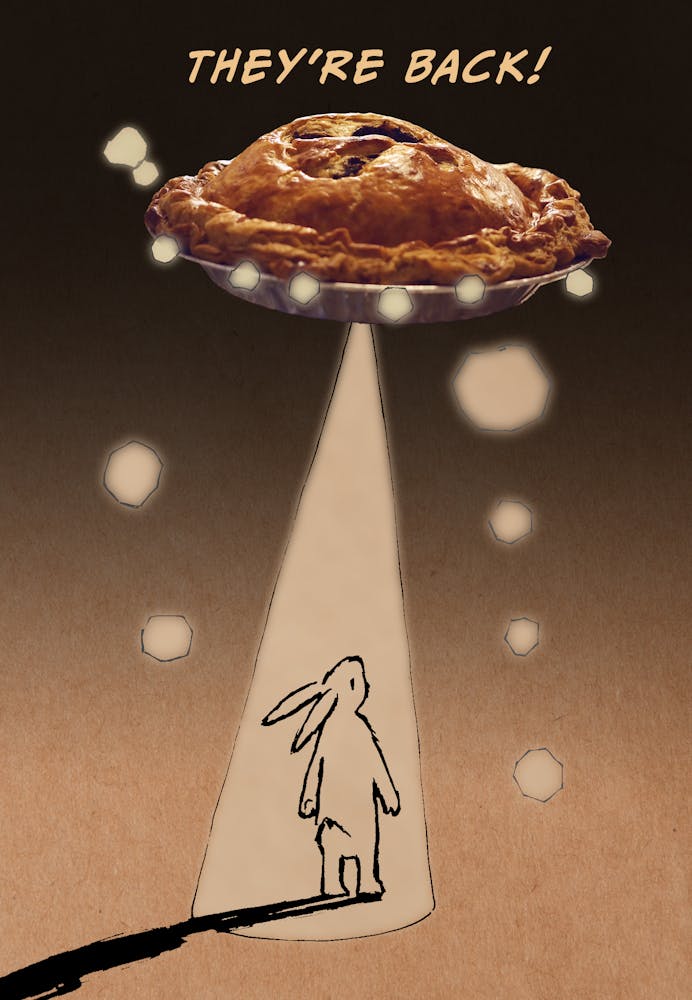 Our seasonal pantry is restocked with
Meat Pies, Maple Pies, Cranberry
Ketchup, Chicken Skin Gravy and more.
Get them before they're gone!
Cocktails
14
Magasin Mary

Simple Vodka, Hugue's Tomato-Beef Consomme, Blend of Herbs, Jalapeno

Hudson to Haiti

Hudson Manhattan Rye, Boukman Rhum Agricole, Walnut Syrup, Burlesque Bitters

Vesper

Barr Hill Gin, Industry City Vodka, Lillet Blanc, Regan's Orange Bitters

À La Louisiane

Rittenhouse Rye, Carpano Antica, Benedictine, Absinthe

Pedro Martinez

Mezcal Del Maguey Vida, Dolin Rouge, Luxardo Maraschino, Regan's Orange Bitters

Junglebird

Eldorado 5 Year Rum, Batavia Arrack, Campari, Pineapple, Cinnamon, and Mole Bitters

The Prizefighter

Carpano Antica, Fernet Branca, Mint, Lemon, Salt

Royal Negroni

Empress Gin, Carpano Bianco, Cocchi Americano

Milk Punch

Our house-clarified Rum and Cognac punch. Silky smooth and dangerous!

The Easy Swizzle

Green Chartreuse, Clarin Vaval, Lemonbalm, Lime, Angostura Bitters

Machine Gun Margarita

Tequila Arette, Aperol, Dry Curaçao, Lime, Ginger, Jalapeño

Queeb in Paris

Yellow Chartreuse, Citrus, Celery Bitters, Crushed Ice
Non-Alcoholic Cocktails
8
Pretty in Pink

A light citrus spritz with a touch of rose water.

Teetotaler

Earl Grey iced tea, sea breeze citrus, and cinnamon spice

The Timmy Shimmy

Creamy pineapple, orange, vanilla and spice
Cider
New Item

Graft 'Farm Flor' (Newburgh, NY)

$10

New Item

Blackduck 'Dry-Hopped' Cider (Ovid, NY)

$22

New Item

Blackduck ¡No Pasarán! Northern Spanish Sidra-style (Ovid, NY)

$30

Manoir du Kinkiz 'Cidre de Fouesnant' (Quimper, Brittany, France)

$30

South Hill 'Bluegrass Russet' Sparkling Off-Dry (Romulus, NY)

$42
Happy Hour
$1
Martini, White Wine, or Draft Beer
with each order of
6 Chef Select Oysters, Crab Legs, or 8 Clams
From 5 to 7
Wines by the Glass
Sparkling

Chablis NV, Val de Mer 'Non Dose', Patrick Piuze

$14

Loire 2018, 'Exilé', Gamay Rosé Pétillant, Lise & Bertrand Jousset

$16

Rosé

Corbières 2018, 'Gris de Gris' Domaine de Fontsainte

$12

White

Seneca Lake 2017, Gewurztraminer, Standing Stone

$10

Württemberg 2018, Dry Riesling, Andi Knauss

$11

Finger Lakes 2017, Chardonnay, Hermann J. Wiemer

$12

Chinon Blanc 2018, 'Le Clos' Chateau du Petit Thouars

$13

Columbia Valley, WA 2018, Verdelho, Joe Swick

$15

Red

Madrid, 2018, 'Tinto de Valdilecha', Tempranillo, Marc Isart

$13

Montepulciano d'Abruzzo, 2018 'Concrete', DeFermo

$15

Saumur-Champigny 2018, 'Vieilles Vignes', Chateau de Chaintres

$15

Finger Lakes 2015, 'White Horse', Bloomer Creek

$16

Bordeaux (Graves) 2014, Chateau Auney L'Hermitage

$18
Beer
Draft

$8

Draft

Folksbier 'OBL' Helles Lager, abv: 5% (Carrol Gardens, Brooklyn, NY)

Draft

Iconyc 'Down By Law' Session IPA, abv: 5.4% (LIC, Queens, NY)

Draft

Strong Rope 'Fire Season' Smoked Rye Ale, abv: 5.6% (Gowanus, Brooklyn, NY)

draft

LIC Beer Project 'Coded Tiles' Pale Ale, abv: 5% (LIC, Queens, NY)

draft

Fifth Hammer 'Barbe Rouge' Saison, abv: 7.2% (LIC, Queens, NY)

suggested bottles & cans

Industrial Arts 'Spring Landscape' Honey Bock, abv: 6.7% (Garnerville, NY)

$9

can

Jack's Abby 'Blood Orange Wheat', 16oz (Framingham, MA)

$7

Can

Industrial Arts 'Spring Landscape' Honey Bock, 16oz (Gamerville, NY)

$9

can

Mikkeller 'Lemoweizen' Hefeweizen, 16oz (Corona, Queens, NY)

$10

bottle

Dieu du Ciel 'Equinoxe du Printemps' Maple Scotch Ale, 11.5oz (Montréal, QC)

$10

bottle

Transmitter 'L2' Vienna Lager, 16oz (Brooklyn, NY)

$10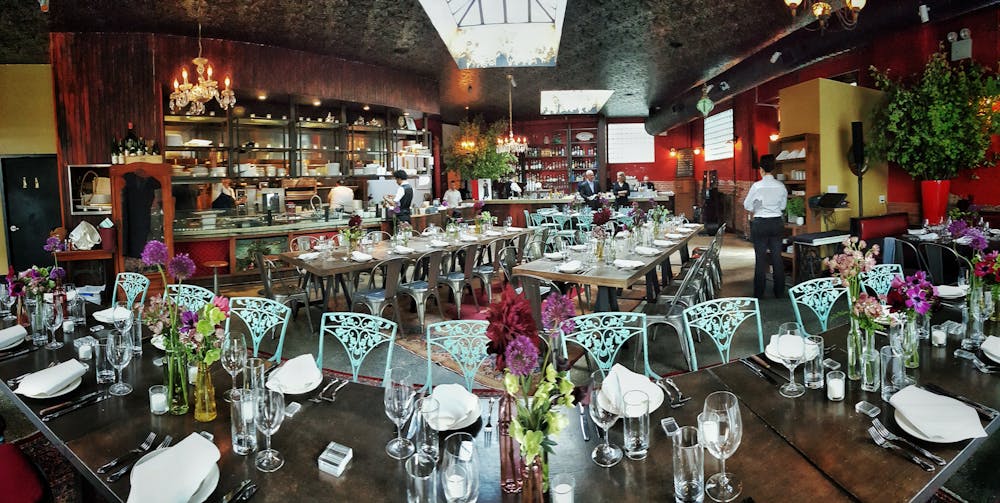 During dinner service, groups of 10 or more are encouraged to select from our family-style dining menu in advance. This allows our kitchen to accommodate your party without delay and without compromising service.
Currently, our online reservation system does not accept reservations for groups over 10. Please either call or email us to confirm your booking. For larger parties we require a credit card to be on file.
Planning a private affair? Click here to learn more.