Main content starts here, tab to start navigating
Your Events
Chef Hugue's vision was to create a place where people could sample a wide variety
of small and large plates—a vision that is best achieved when groups come together to feast.
We love to accommodate parties of all sizes for a variety of events from cocktail soirées
to business dinners to wedding celebrations, birthdays and more.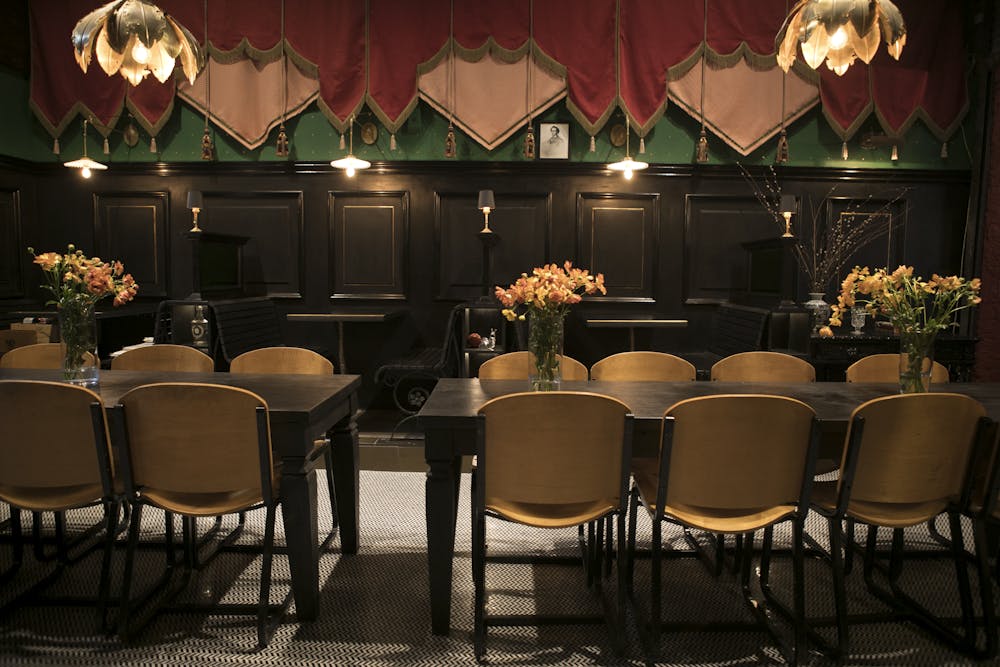 Private events are more special than ever with the opening of our new back space,
the Ostrich Room. Dine with loved ones in this intimate, decked out parlor room,
sit back and feel the magic.
For more information and to start planning your party,
please email Info@MagasinWells.com