OKTOBERFEAST
September 22, 2019 03:00 PM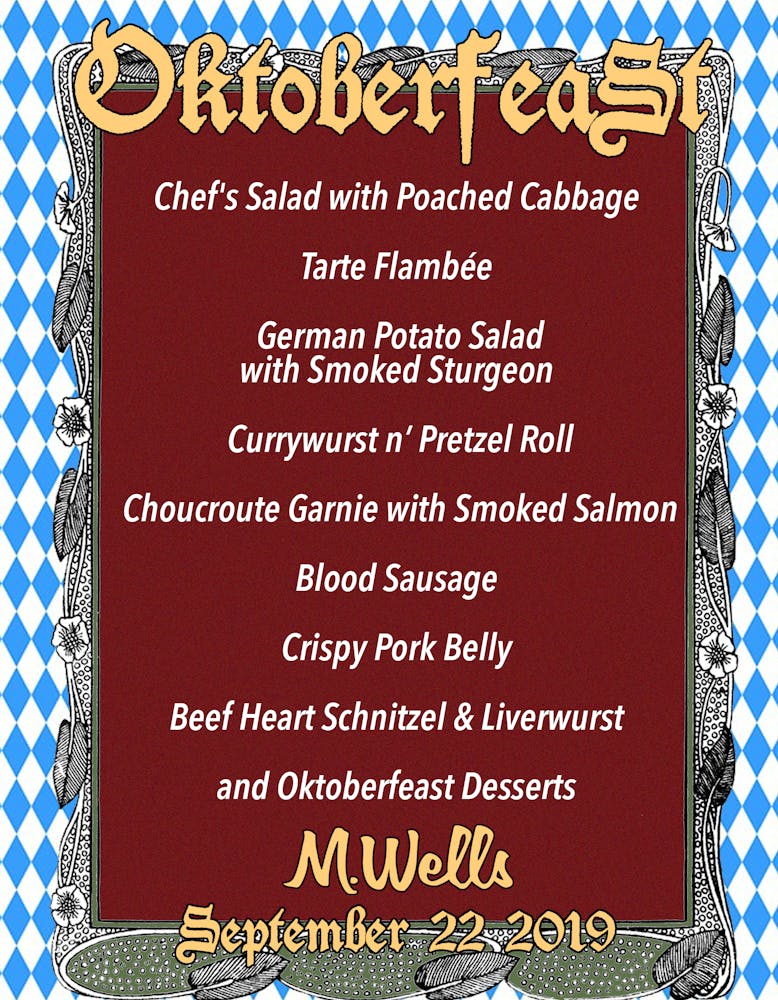 Games! Kraut! Lederhosen! Bratwurst! Music! Pretzels! And...BEER!
Bring all your pals and come celebrate Oktoberfest early M. Wells style September 22 starting 3 PM.
Jack's Abby is supplying us with steins of Copper Legend amongst other brews and Chef Hugue will be rolling out a German inspired banquet throughout the evening. Enjoy the lively atmosphere and friendly competition as we welcome in the colder months with all the things that keep us warm.
Ticket includes all the food and activities and a welcome beer to wet your whistle.