Main content starts here, tab to start navigating
La Brooklynaise Pétanque Tournament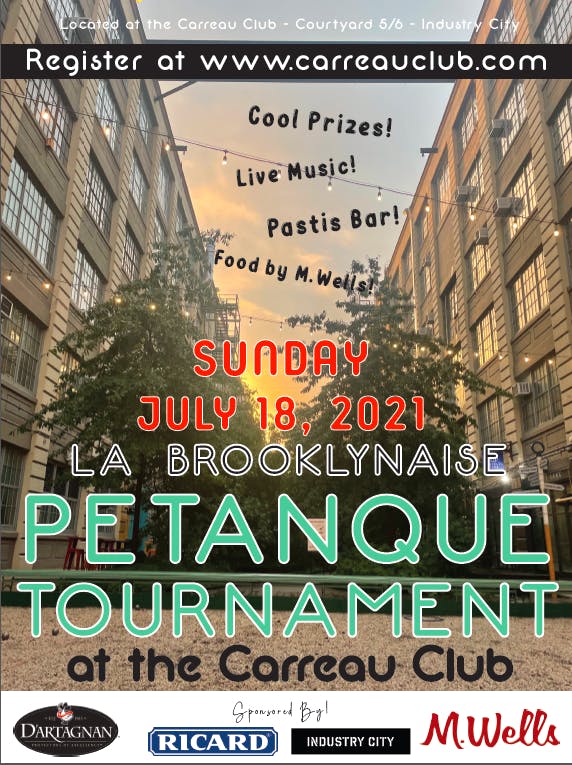 Carreau Club is hosting La Brooklynaise, an open pétanque tournament and celebration featuring food from M.Wells and D'Artagnan, a pastis patio, live music, and great prizes.
SUNDAY JULY 18 @ 12PM SHARP: Three Players / Six Balls Per Team
Each team will receive a gift bag with some lovely swag from Carreau Club, Industry City, and Ricard.
Prizes for 1st, 2nd, and 3rd in both Concours and Consolante brackets.
Bring your own boules or rent/buy some boules from the club.
VISIT CARREAUCLUB.COM FOR MORE INFORMATION!