Main content starts here, tab to start navigating

Hours & Location
43-15 Crescent Street
Long Island City, NY 11101
718 786-9060
Info@MagasinWells.com
Bistro Menu
Wednesday through Saturday 5-10 pm

M. Wells hosts fabulous Special Events and Private Parties
Health and Safety
IMPORTANT: Please refrain from visiting if you feel sick or are experiencing any symptoms of illness; patrons are asked to wear a mask when not seated.
M. Wells is based in New York City and we adhere to the following requirements for indoor dining:
People 5 years and older are required to show proof they have received at least one dose of a COVID-19 vaccine for indoor dining; people 18 and older are also required to show identification along with their proof of vaccination. Starting January 28, 2022, children ages 5 to 11 must also show proof of full vaccination. People who have proof they received an active COVID-19 vaccine during a U.S.-based clinical trial and one dose of the Johnson & Johnson vaccine are also permitted. These requirements — called the Key to NYC available HERE— also means employees working here are vaccinated.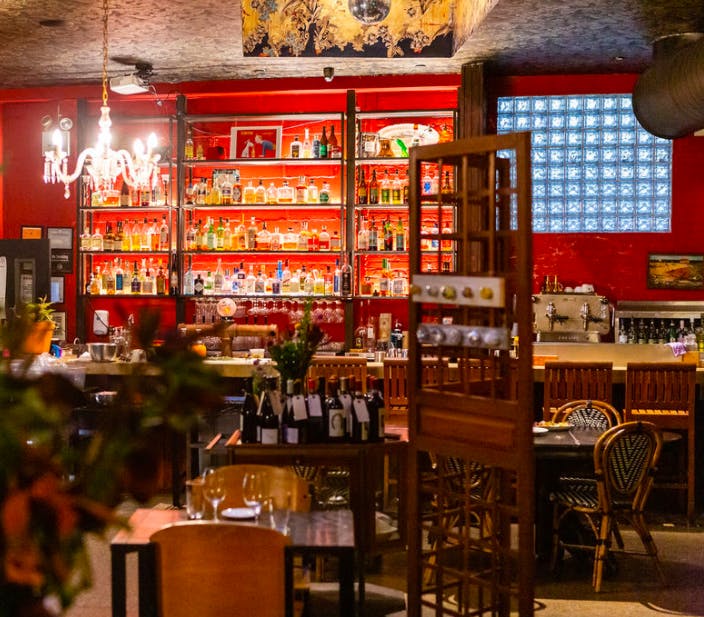 By subway, take the E/M/7 train to Court Square/23rd St
or the N/W train to Queensboro Plaza.
Bike racks are available outside the restaurant. We are located a few blocks south of the 59th Street Bridge and Northern Blvd and a few blocks north of the midtown tunnel and 495. Call us if you're having trouble parking we may have a few tips.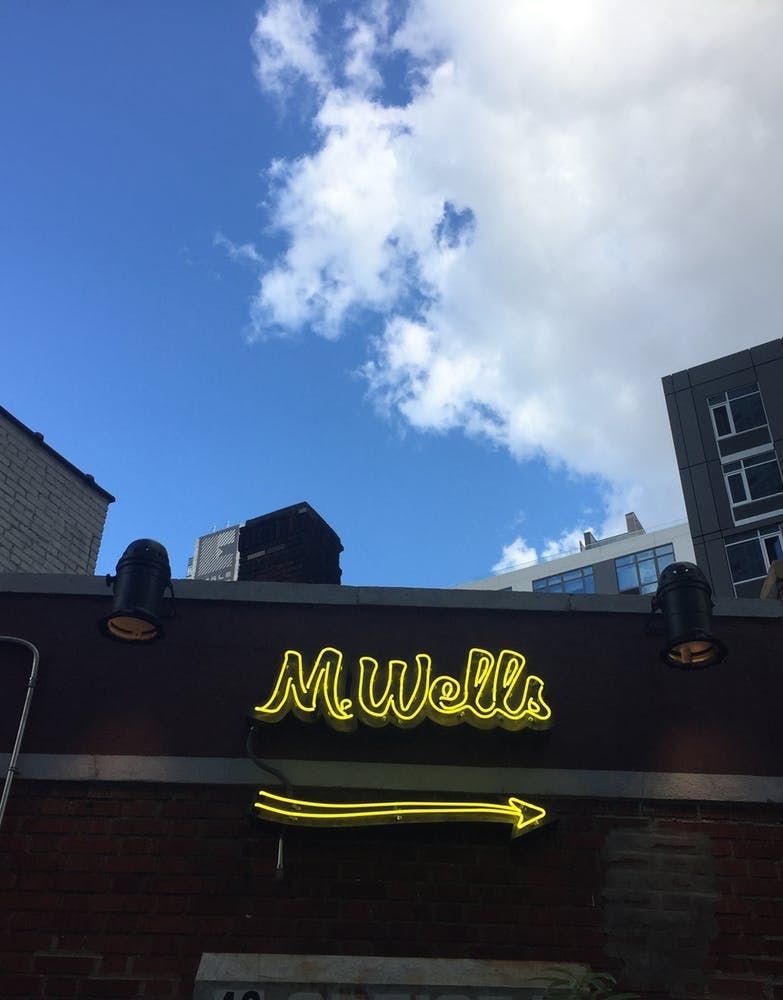 Accessibility
Our outdoor dining and the bathroom are wheelchair accessible through our main entrance off Crescent Street.
M. Wells is committed to making our website accessible to all people, including individuals with disabilities. We are continuously making sure our website complies with best practices and standards as defined by the World Wide Web Consortium (W3C) Web Content Accessibility Guidelines 2.0. Please be aware that our efforts are ongoing. If you have specific questions or concerns about the accessibility of any page on our website, email us at Info@MagasinWells.com. If you do encounter an accessibility issue, be sure to mention the specific web page in your email, and we will do our best to make that page accessible for you.