Main content starts here, tab to start navigating
Hours & Location
43-15 Crescent Street,
Long Island City, NY 11101
718 786-9060
Bistro Menu
Wednesday through Saturday 5-10 pm

Special Events / Private Parties available upon request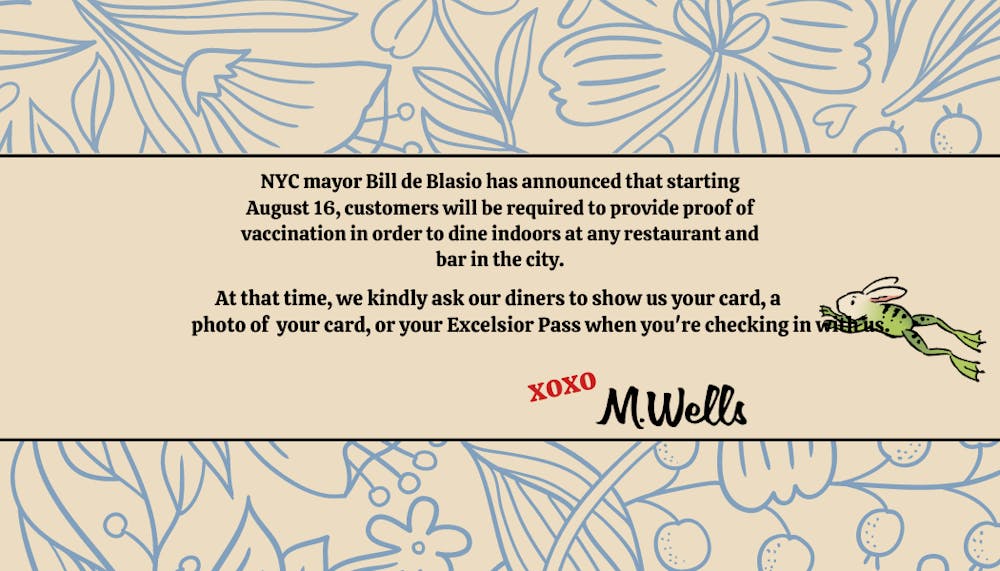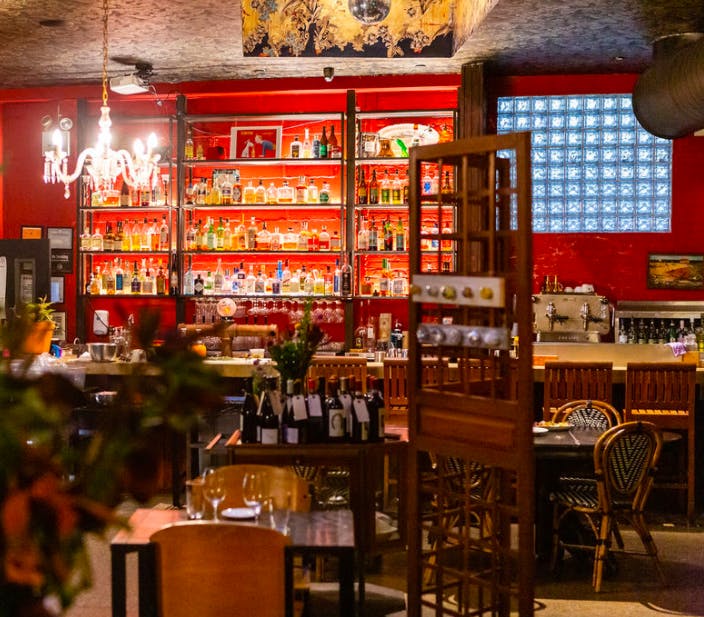 By subway, take the E/M/7 train to Court Square/23rd St
or the N/W train to Queensboro Plaza.
Health and Safety
IMPORTANT: Please refrain from visiting if you feel sick or are experiencing any symptoms of illness; patrons are asked to wear a mask when not seated.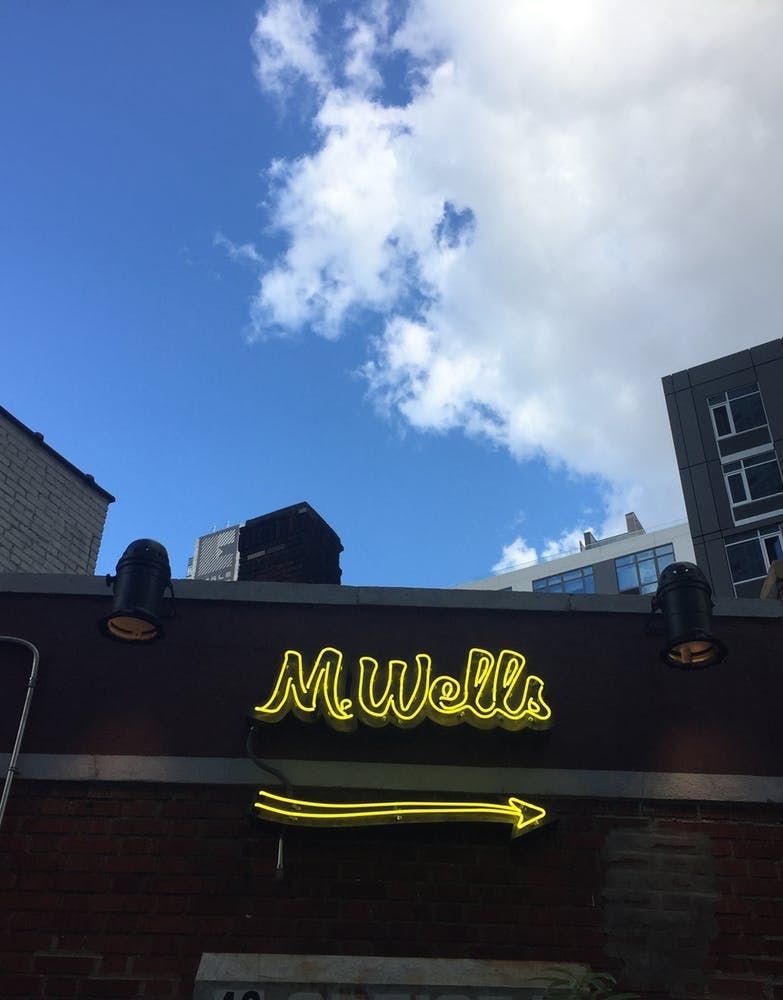 Accessibility
Our outdoor dining and the bathroom are wheelchair accessible through our main entrance off Crescent Street.
M. Wells is committed to making our website accessible to all people, including individuals with disabilities. We are in the process of making sure our website complies with best practices and standards as defined by the World Wide Web Consortium (W3C) Web Content Accessibility Guidelines 2.0. Please be aware that our efforts are ongoing. If you have specific questions or concerns about the accessibility of any page on our website, email us at Info@MagasinWells.com. If you do encounter an accessibility issue, be sure to mention the specific web page in your email, and we will do our best to make that page accessible for you.